Banquet
Japanese-style Banquet Rooms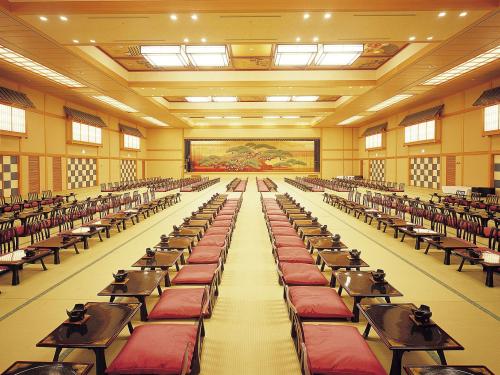 "Genseirin"
The largest banquet room can occupy maximum 500 persons.
Authentic Japanese style banquet room has paintings on the ceiling, traditional color painting, and other decorations.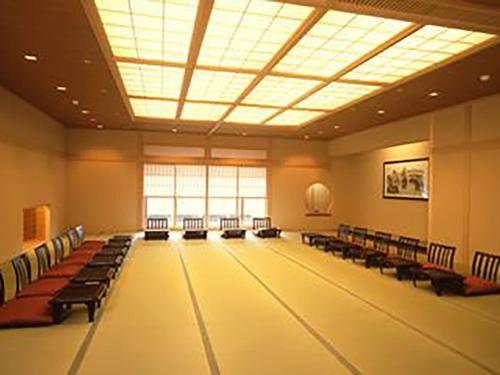 "Other Banquet Rooms"
15 different banquet rooms are available to meet different demands, from small private group to big corporate group.
We provide private banquet room for a group of 8 persons or above.
Banquet can be arranged differently upon request, Japanese style banquet, western style banquet, party style etc.
Stage and screen can be also arranged. *Please inquire for more details